The Zaveta Story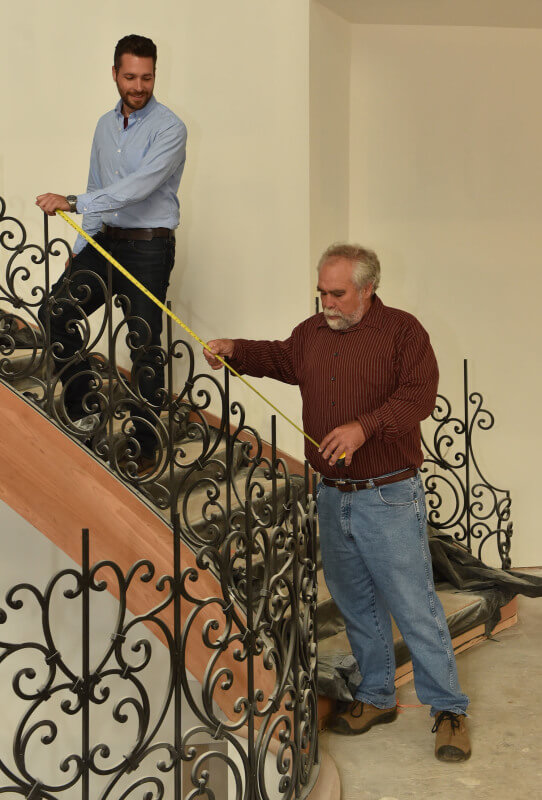 I commenced my construction activities through working for my father's construction company amidst summer vacations in the 1970's. This small company, consisting of 12 employees, provided for an old school training methodology approach throughout all disciplines of construction endeavors. This group performed all tasks of home building from start to finish by using this in-house approach. My father unequivocally subscribed that this approach resulted in consistent quality finishes.
My comprehensive apprenticeship and traditional training skills have been instrumental in the formulation of our company today which officially commenced in 1978. We continue to counter the contemporary trend of maintaining minimal to no staff as a business plan. In fact, we maintain 65 staff members which subscribe to professionalism; this separates them from the typical workforce of today. This approach not only ensures that our homes represent consistent quality, design, fit and finish as well but also provides for timely performance of the task-at-hand. In addition, as many of our staff members have now been working together for over 25 years, our clients enjoy not only interacting with talented personnel but are also working with people who have chosen this as a career not an "interim stop over".
I am now fortunate to be working with my son, Travis, amidst the many disciplines which our organization facilitates. His knowledge of the significant requirements associated with today's ever changing regulatory compliance obligations has proven to be a tremendous asset to the organization. As such, we have been exceptionally proactive in developing extraordinary communities and home sites that are available exclusively to our home building client base. His expertise further has streamlined the permit procurement process.
Utilizing our significant in-house resources which range from design to delivery, it is of our opinion that we provide for a comprehensive global approach to the building process. Our unique methodology has been continually refined for over 40 years. As such, we have moved past the classic builder stereotypes, many of which are more substantive than their urban legends. We are on time, on budget, while delivering designs of substance at a cost level which our clients choose to invest. Further, at Zaveta we fully appreciate the magnitude of the investment which our clients are putting forth in their new home building endeavor, both emotionally and monetarily. As such, each day we collectively administer our best-effort skills in fulfilling our responsibility to our clients.
Richard D. Zaveta Jr.
Team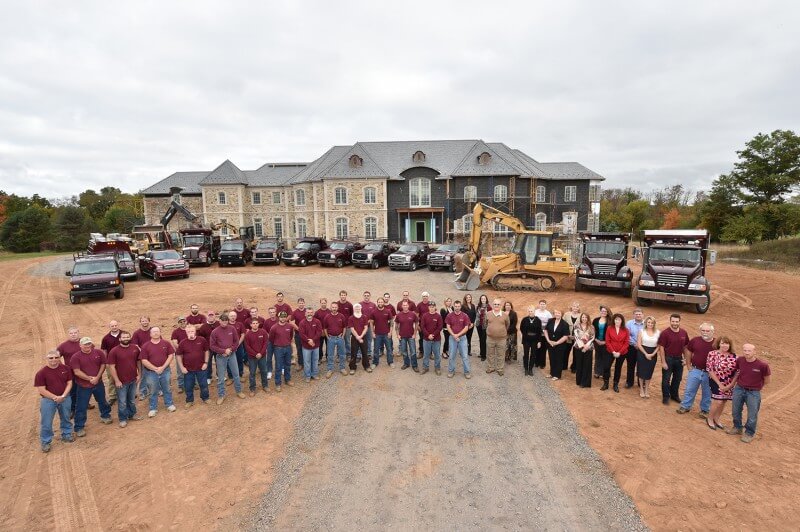 Your Zaveta building experience will consist of interaction with the following team members and affiliate companies.
Job Foremen:
Our talented craftsman personify the perfect blend of technical expertise with countless years of framing and finishing carpentry trade skills. Additionally, they are unequivocally passionate about quality and accuracy while still maintaining tremendous levels of personal interest in your residence.
Joe: 32+ years in the industry
Jay: 37+ years in the industry
Alan: 42+ years in the industry
Clayton: 27+ years in the industry
Shawn: 40+ years in the industry
Design Coordinators:
Our accomplished designers are versed in the comprehensive vast scope of the many facets associated with the selections of refined materials, plumbing and electrical componentry, as well as possess an uncanny ability to navigate through the endless stream of new products available in today's marketplace. Our designers are not commissioned sales; as such, it is their goal to guide you through the selection process while keeping you amidst the inclusive features and related components. In addition to their daily their inclusive services they provide expert design and space planning as to refine each detail as the overall plan may prescribe.
Our design coordinators possess far more than academic prowess, they all have significant real life skills procured through their years of experience in the industry.
Stephanie: 25+ years in the industry
Diane: 15+ years in the industry
Architectural Illustrator:
Bud has maintained a relationship with the Zaveta companies for over 30 years. He is a full time staff member at Zaveta, illustrating exclusively for the Zaveta companies. His reputation of detailed excellence is not only prominent amidst the architectural rendering community, but also affords him substantive recognition as a landscape artist. His talents truly provide our clients with a preview of reality hence, ensuring that their design criteria meets their expectations.
Recognition and Achievements
We collectively spend our time and energy in perfecting our craft. As such, Zaveta products continue to represent a market standard which has been attested for well over a quarter century. Zaveta homes which have now surpassed their 36-year service life and may, in fact, be on their fourth owner are frequently advertised throughout the real estate community as a "Zaveta Built Home". For us this is a true award and recognition of achievement.