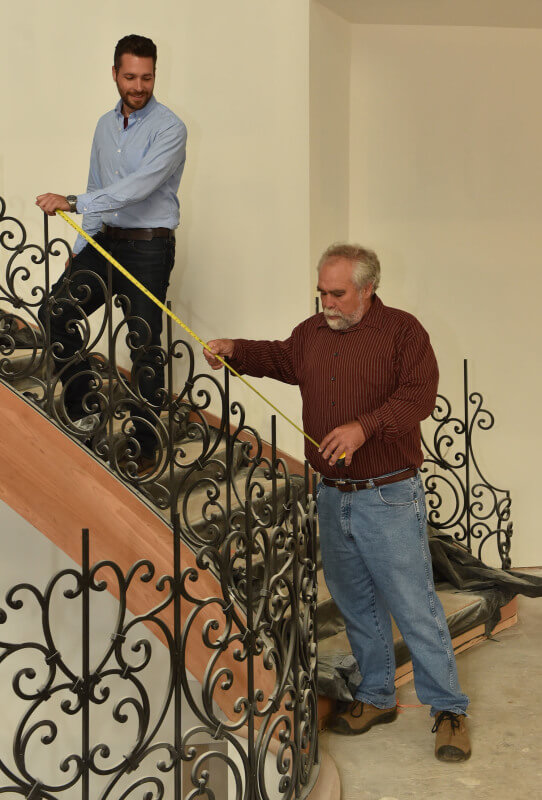 I commenced my construction activities through working for my father's construction company amidst summer vacations in the 1970's. This small company, consisting of 12 employees, provided for an old school training methodology approach throughout all disciplines of construction endeavors. This group performed all tasks of home building from start to finish by using this in-house approach. My father unequivocally subscribed that this approach resulted in consistent quality finishes.
My comprehensive apprenticeship and traditional training skills have been instrumental in the formulation of our company today which officially commenced in 1978. We continue to counter the contemporary trend of maintaining minimal to no staff as a business plan. In fact, we maintain 65 staff members which subscribe to professionalism; this separates them from the typical workforce of today. This approach not only ensures that our homes represent consistent quality, design, fit and finish as well but also provides for timely performance of the task-at-hand. In addition, as many of our staff members have now been working together for over 25 years, our clients enjoy not only interacting with talented personnel but are also working with people who have chosen this as a career not an "interim stop over".
I am now fortunate to be working with my son, Travis, amidst the many disciplines which our organization facilitates. His knowledge of the significant requirements associated with today's ever changing regulatory compliance obligations has proven to be a tremendous asset to the organization. As such, we have been exceptionally proactive in developing extraordinary communities and home sites that are available exclusively to our home building client base. His expertise further has streamlined the permit procurement process.
Utilizing our significant in-house resources which range from design to delivery, it is of our opinion that we provide for a comprehensive global approach to the building process. Our unique methodology has been continually refined for over 40 years. As such, we have moved past the classic builder stereotypes, many of which are more substantive than their urban legends. We are on time, on budget, while delivering designs of substance at a cost level which our clients choose to invest. Further, at Zaveta we fully appreciate the magnitude of the investment which our clients are putting forth in their new home building endeavor, both emotionally and monetarily. As such, each day we collectively administer our best-effort skills in fulfilling our responsibility to our clients.
Richard D. Zaveta Jr.
single page