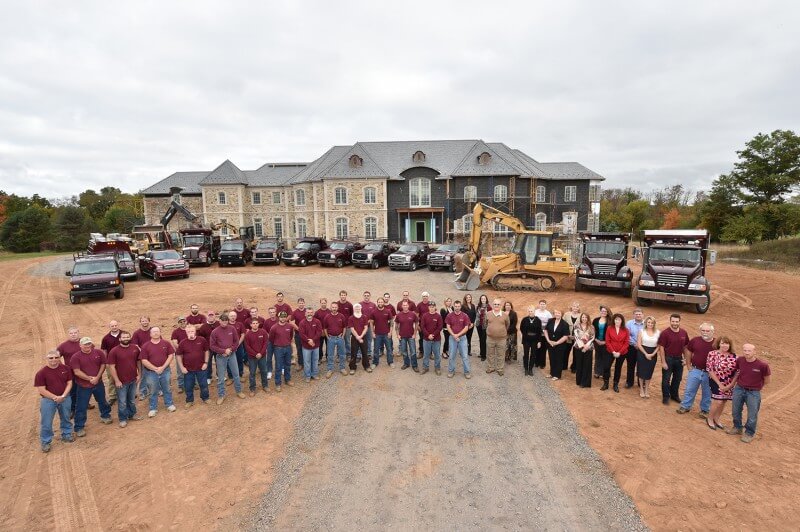 Your Zaveta building experience will consist of interaction with the following team members and affiliate companies.
Job Foremen:
Our talented craftsman personify the perfect blend of technical expertise with countless years of framing and finishing carpentry trade skills. Additionally, they are unequivocally passionate about quality and accuracy while still maintaining tremendous levels of personal interest in your residence.
Joe: 32+ years in the industry
Jay: 37+ years in the industry
Alan: 42+ years in the industry
Clayton: 27+ years in the industry
Shawn: 40+ years in the industry
Design Coordinators:
Our accomplished designers are versed in the comprehensive vast scope of the many facets associated with the selections of refined materials, plumbing and electrical componentry, as well as possess an uncanny ability to navigate through the endless stream of new products available in today's marketplace. Our designers are not commissioned sales; as such, it is their goal to guide you through the selection process while keeping you amidst the inclusive features and related components. In addition to their daily their inclusive services they provide expert design and space planning as to refine each detail as the overall plan may prescribe.
Our design coordinators possess far more than academic prowess, they all have significant real life skills procured through their years of experience in the industry.
Stephanie: 25+ years in the industry
Diane: 15+ years in the industry
Architectural Illustrator:
Bud has maintained a relationship with the Zaveta companies for over 30 years. He is a full time staff member at Zaveta, illustrating exclusively for the Zaveta companies. His reputation of detailed excellence is not only prominent amidst the architectural rendering community, but also affords him substantive recognition as a landscape artist. His talents truly provide our clients with a preview of reality hence, ensuring that their design criteria meets their expectations.
single page